Sample Entry Page to a Web Menu
Every Web Menu is customized to your company's CAD Drafting Standards and Branding. Your entire suite of standards can reside on the Internet in a single location for everyone to have access, provided they have an internet connection. Any changes or additions you make to your standards will be immediately accessible to all. No longer will you have to publish and distribute manuals, CD's, drawings, resource files, etc.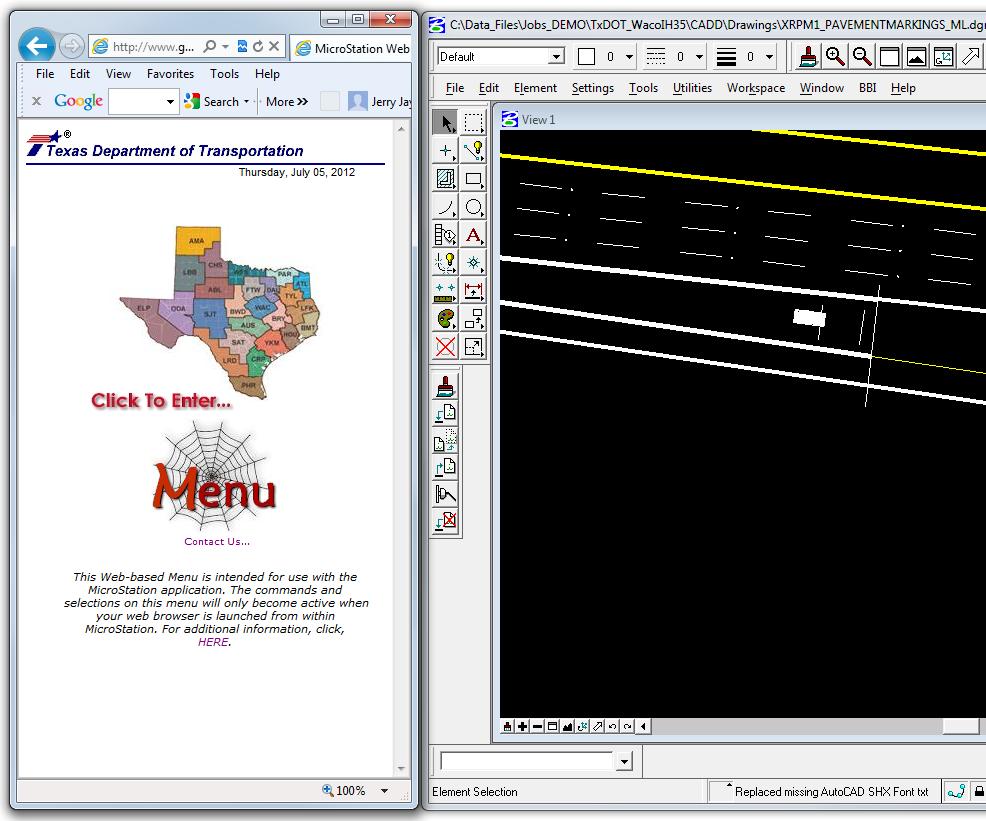 Sample Layer Manager Page
Select the Layer Manager icon to place geometry on the proper level. Select your desired discipline category and the level you want to draw on. Commands will be sent from the Web Menu in the cloud to your desktop to set the Level, Color, Linestyle, Weight, etc. according to your CAD Drafting Standards. Web Menus can also run macros and make other settings for text, dimension styles, etc.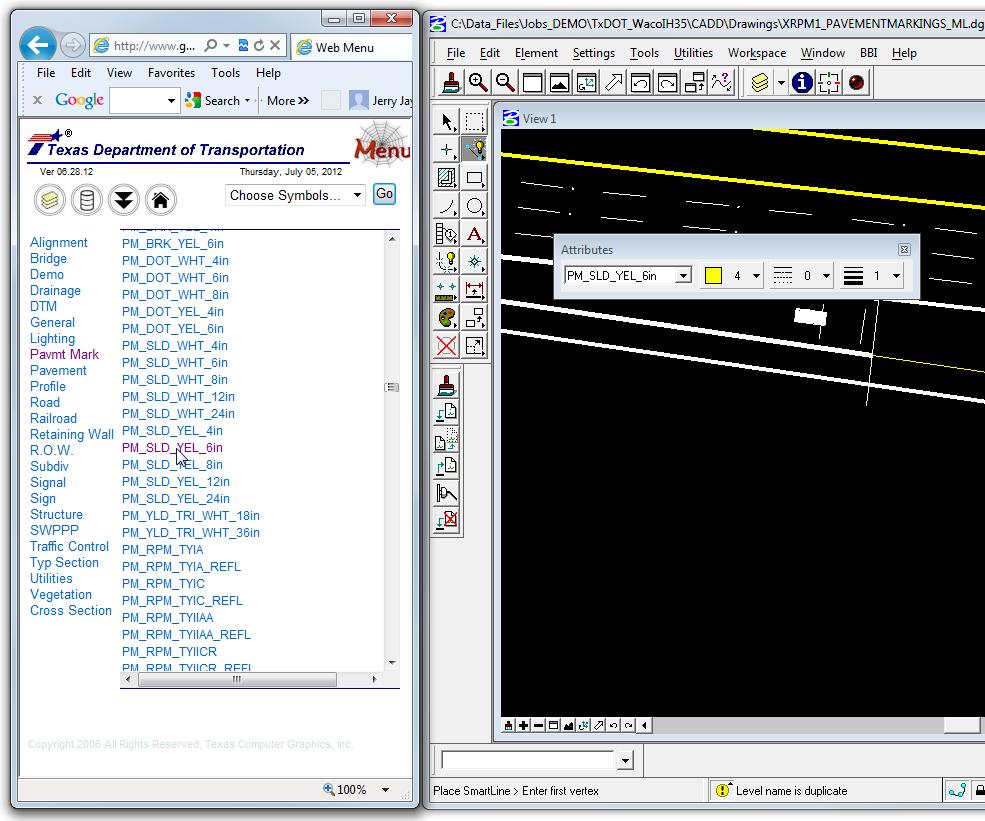 Sample Symbols Page
Use the Dropdown menu to select the category of symbols (or cells) you want to place. All of the symbols you want users to place in your drawings can be concentrated in the Web Menu in one place on the internet. If you add symbols or make changes, every user has immediate access to them.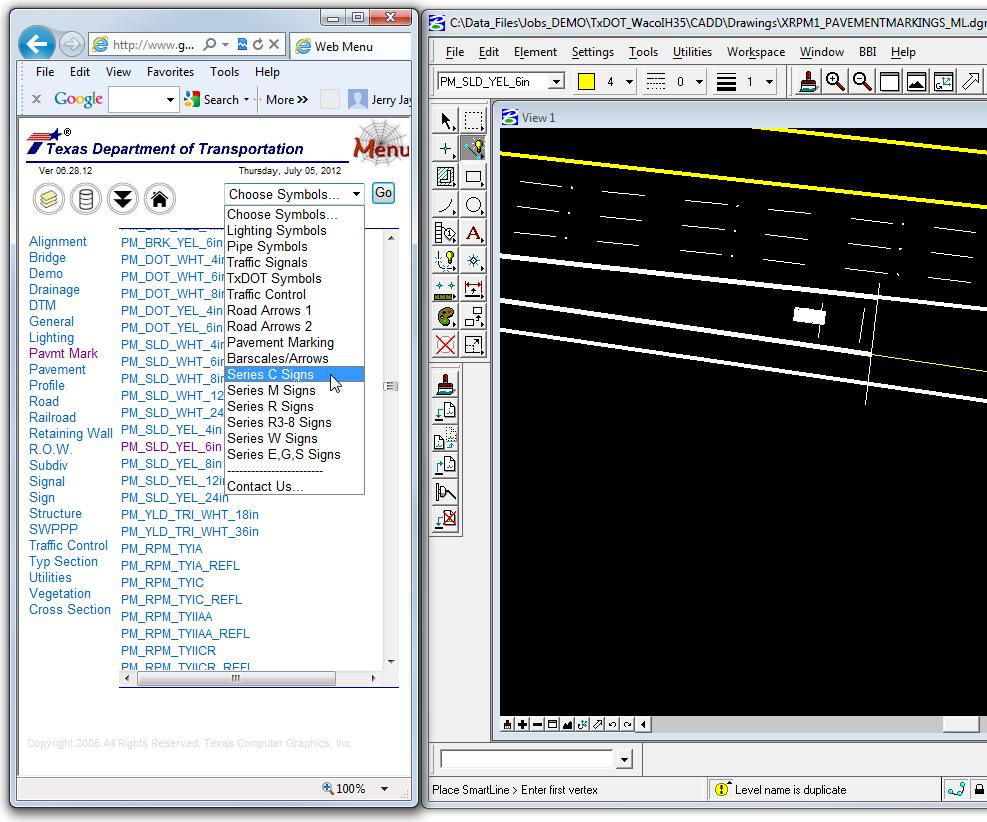 Sample Symbols Page
Once you have selected the cell library of your choice, you will see a thumbnail image of every cell available in that library. Simply click on the cell of your choice and drag-n-drop in your drawing - and it all comes from the internet. Use the Scale and Angle settings at the bottom of the Web Menu to help adjust the cell to your liking.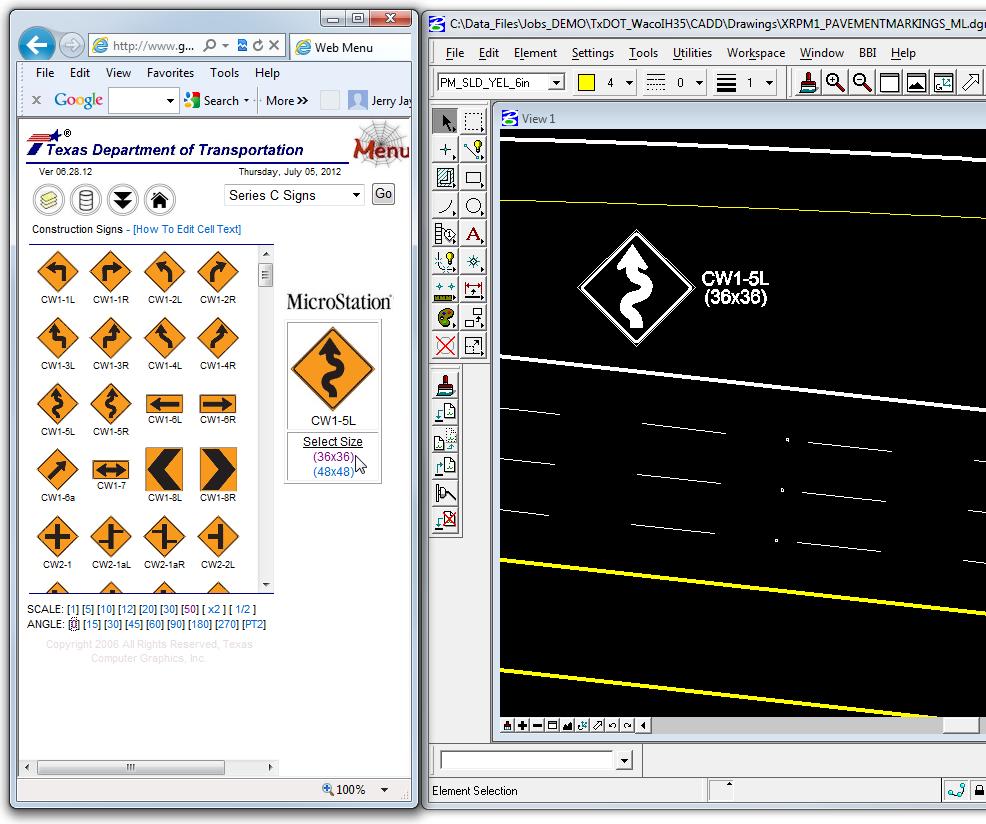 Sample Database Page
You can use Web Menus to generate bill-of-material takeoffs electronically. If you have a database containing Bid Item Codes, these codes can be linked to the geometry in your drawings. Bentley Map is used to instantly populate the database with eaches, lengths and areas of points, lines and polygons that have linkage in the drawings. The X&Y coordinates can also be captured automatically. Accurate quantity takeoffs can be generated at any time during the design cycle. The design file can be exported to ESRI Shape files to be used into GIS Applications.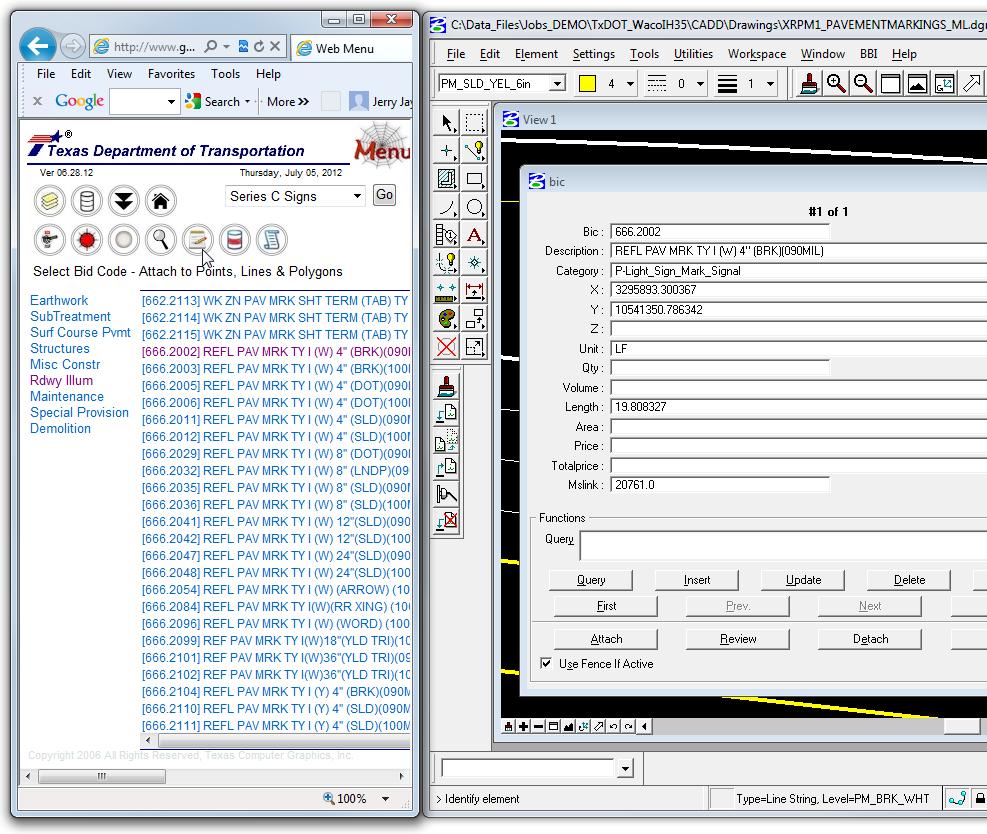 Sample Download Page
Web Menus are used to deliver all the resource files needed prior to beginning a project. You can list any number of items you want your project team to download and use. You can post your CAD Drafting Standards Manual, DGNLIB, Seed Files, Borders, Plot Drivers, Macros, Engineering Standard Details, etc. If you need to make a change to any of these resource files, they will remain in a single location on the Internet for all team members to access. No longer will you have to re-publish and distribute manuals, CD, drawings, plot drivers, etc. Never again pay to have another set of standards created for a new project - do it once and just make updates.